1. Description de la machine
La machine d'emballage de boursouflure 140F adopte le système d'écran de PLC, fréquence variable, fonction avancée, opération facile, qualité, ainsi c'est le meilleur équipement pour les industries telles que la grande et mini pharmacie, et la nourriture.
2. Quelques caractéristiques techniques
1) Chargeur universel automatique d'Alu-PVC.
2) Fonction d'arrêt d'urgence: lorsque vous appuyez sur un bouton d'arrêt d'urgence, la machine s'arrête en toute sécurité et ne peut être redémarrée qu'en réinitialisant les commandes de la machine.
3) Adoptez le contrôle de cellule photo.
4) Contrôle de PLC.
5) Conforme à la norme GMP
6) Avec le certificat de la CE
3. Paramètres techniques
p

unch frequency




20-40 times/min for Alu/pvc




Capacity

2,400 - 4,200 blisters/h (For Alu-PVC)

max. forming area and depth




150*110mm*20mm

Packing Material

PVC/PVDC/PET: 260*0.25 (0.15-0.5)mm

PTP Alu-Foil: 260*0.02mm

Travel Range

Standard type: <120mm (special size can be customized)




total power




3 Phase 380V or 220V 50Hz 5.7kw (can be customized)




air compressor




≥0.15m3/min (self - prepared)




machine size




2800 *750*1750mm




net weight




800kg
Exemple de photo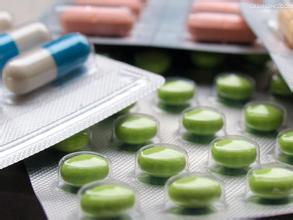 Photos de pièces de machines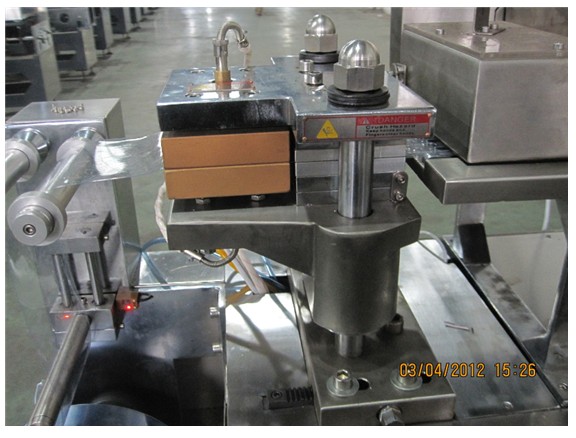 Station de formation de PVC, la poche de boursouflure sera formée sur le moule après chauffé.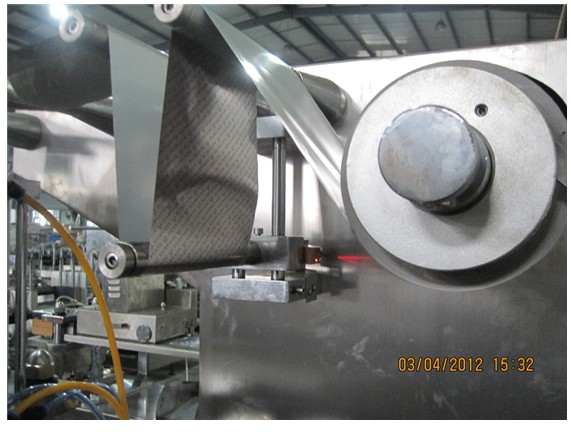 Déroulement de feuille d'alu d'emballage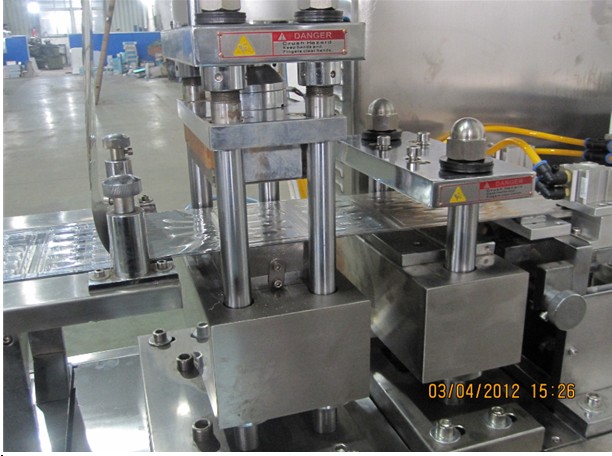 Le poste de thermoscellage après produit est alimenté dans la poche de forme.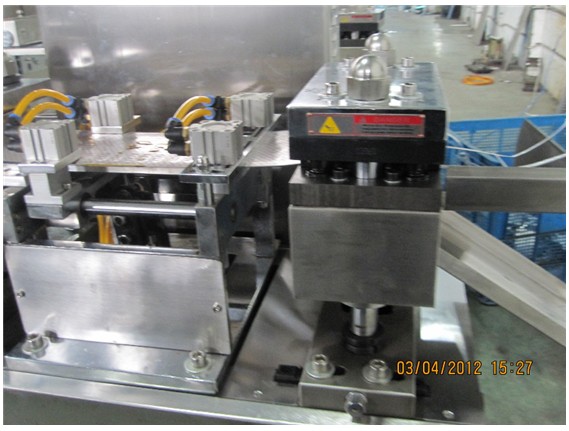 Le blister final sera produit.
Groupes de Produits : Machines d'emballage de médecine > Machine d'emballage blister